VizyPay was founded with small business owners in mind and we take great pride in offering programs that truly help small businesses across the country. Our talented sales partners help connect our unique programs with businesses in their area. Although we are confident in our processing programs, competitive pay plans, and unbeatable support, we understand that starting a commission-only sales role can be intimidating. To help you out, we interviewed a handful of our top agents to get some feedback on how they got started in the industry, what makes them so successful, and why they chose VizyPay. Whether you are considering this position, are an existing sales partner with us, or are a merchant of ours, we hope this helps give you some insight into the sales role and the messages we give our employees. We are truly here to help small businesses and our sales partners succeed.
Follow along to this multi-part series where we interview the best of the best to give you some insight into how to succeed as a sales partner with VizyPay! Each person we interviewed tells a completely different story about how they first discovered this industry and how they found success. Next in our series is Jeff Young from Bowling Green, KY.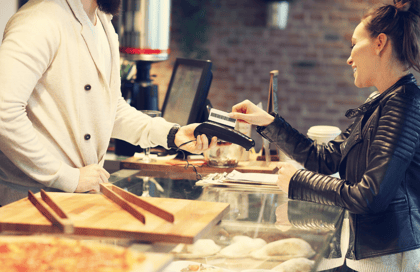 Q: How did you get started in the industry?
JY: I was looking for a career change, and it was quite by accident that I found this industry. Best accident I've ever made though!
Q: Did you have any hesitations about this industry? If so, what helped you overcome them?
JY: I did not have any hesitations since I really had no idea what it was or what I would be doing. I thought I would try it temporarily until I got a job that I wanted and ended up having so much success I've never looked back.
Q: What was business like when you first started?
JY: When I first started it was less competitive. The industry did not have nearly the negative reputation that seems to go with the territory now. Everyone has been done wrong by a processing company, so they assume everyone is out to mess them over for a paycheck. This is why VizyPay is so great because people can actually trust our industry again.
Q: How do you generate new leads?
JY: My leads generally come from cold calls and referrals from current clients. Always remember to ask clients for referrals if you know they had a smooth experience signing up.
Q: How has your approach changed from when you started to now?
JY: I usually try to get contacts from new acquaintances and friends as well as people that I do business with instead of strictly "cold-calling."
Q: How soon did you start getting referrals? What does that look like now?
JY: It only took me a few months. Customers would either tell me someone I should contact, or that someone might be contacting me because they were given my name and/or number.
Q: What is your relationship like with a merchant after a sale?
JY: I try to stop by occasionally for all of my merchants, especially if it is a high-volume account.
Q: What do you do to set yourself apart from other people in the field?
JY: I really listen and make sure they know that I am on their side and I can relate to the problems that they have had in the past.
Q: What's the best overall advice you would give to someone just starting out?
JY: Do not get frustrated, make sure you actively work any referrals because they are warm leads, and also remember that everyone you meet can lead to new accounts.
Thank you so much Jeff! Check out PART FOUR here >