VizyPay was founded with small business owners in mind and we take great pride in offering programs that truly help small businesses across the country. Our talented sales partners help connect our unique programs with businesses in their area. Although we are confident in our processing programs, competitive pay plans, and unbeatable support, we understand that starting a commission-only sales role can be intimidating. To help you out, we interviewed a handful of our top agents to get some feedback on how they got started in the industry, what makes them so successful, and why they chose VizyPay. Whether you are considering this position, are an existing sales partner with us, or are a merchant of ours, we hope this helps give you some insight into the sales role and the messages we give our employees. We are truly here to help small businesses and our sales partners succeed.
Follow along to this multi-part series where we interview the best of the best to give you some insight into how to succeed as a sales partner with VizyPay! Each person we interviewed tells a completely different story about how they first discovered this industry and how they found success. Next agent wishes to remain anonymous, but has been with us for about one year now with tremendous success. Read on: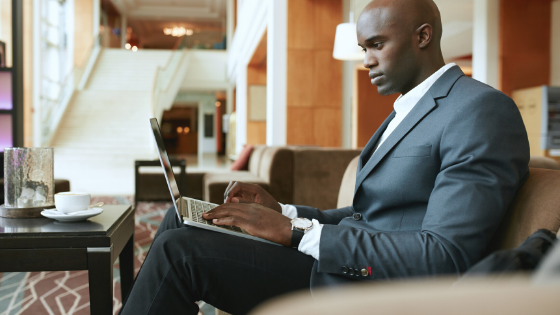 Q: How did you get started in the industry?
FH: I had a ton of sales experience but had never been in a 100% commission job. I wasn't sold at first, so I tried it part time for a month to see how it went. After I closed my first couple of accounts, I decided to take a chance and go full time. I ended up signing up 10 accounts that month and 15 the next and haven't looked back.
Q: Did you have any hesitations about this industry? If so, what helped you overcome them?
FH: I was scared about going 100% commission in a new industry, but I read a lot of reviews about VizyPay, talked to my sales director a lot, and decided to give it a shot part time. The fact that I came from a sales back ground made me feel better because I was always new to those industries too and did well.
Q: What was business like when you first started?
FH: When I first started I went door to door and got rejected a lot, but it only pushed me more. It started getting easier to have conversations with people and my sales director gave me talking points so by the end of my first week I had improved a ton. I closed my first two deals in week two and that paycheck was enough to cover all the time I'd spent trying. It was definitely worth the time.
Q: How do you generate new leads?
FH: At first it was a lot of door-to-door sales along with follow up calls and e-mails. I also would find e-mails and phone numbers on business' Facebook pages and would reach out in addition to stopping in. The programs at VizyPay are unique so that helped a lot once I was able to get them open to conversation. Now, most of my business comes from referrals. I'll still "cold call" the owner when I'm trying out a new restaurant or on vacation somewhere and talk to the owners while I'm there.
Q: How has your approach changed from when you started to now?
FH: When I first started, I focused too much on getting my message across instead of listening and finding their pain points. If they feel like their rates keep going up and up and I'm spending my time pitching our POS systems, they won't care about that. What they want is low rates, low cost of fees. I've learned that most of these owners will tell you what they want in a new company, you just have to listen and reassure them that VizyPay is a good fit.
Q: How soon did you start getting referrals? What does that look like now?
FH: I got my first referral one month in. This merchant was so excited after she got her first bill with us that she sent her sister to me for the same program. After that I made it a point to ASK for referrals. Business owners know other business owners so always remember to ask. Sometimes I'll reach out to clients that I have great relationships with and will ask them if they know any business owners I should contact. I usually always get one or two by doing that, and those are warm leads when I can drop the name of the person who referred them.
Q: What is your relationship like with a merchant after a sale?
FH: My service doesn't end just because I "closed a sale.." I usually block out one day a month to go through my client list and send them all an email or give them a call to check in. I'll swing by when it's not busy too. This is the easiest way to make sure that people never go to another company, and to also get referral business.
Q: What do you do to set yourself apart from other people in the field?
FH: I'm not just here to close a deal and neither is VizyPay. We have the same vision and that's to take care of the customer before, during and after a sale. A lot of people I have encountered in the field will disappear as soon as they've closed a deal and made some money. That's is unacceptable in my opinion, and I make sure people know I'm here for them and so is our Support team.
Q: What made you choose VizyPay?
FH: I read a lot of reviews and connected with a lot of the corporate employees on LinkedIn. I talked it over with family members who have owned businesses and they told me that most agents and companies in the industry aren't trustworthy and only seem to care about the money it can make them. I thought there was a huge opportunity for a company like VizyPay that actually helps businesses and cares about them, so I gave it a shot. The rest is history!
Q: What's the best overall advice you would give to someone just starting out?
FH: Don't let rejection get you down. I'm rejected 90% of the time, and I just brush it off and move on because I know that remaining 10% will make me GOOD money. Also feel good about the programs you sell because they genuinely help small businesses while also making you money.
Q: Anything else to add?
FH: Don't let the 100% commission idea scare you away. If you're that intimidated by it, start off part time doing 15-20 hours of sales approaches a week and see how it goes. I was scared at first but when I dedicated time to trying it out, it changed my life. It might take you a week or two or three to make your first sale but after that it's a snowball effect. Ask for referrals and never miss an opportunity to talk to a business owner- even if it's on vacation or stopping by a place you pass on your way home from the grocery store.