It's easy to say that all people desire some form of prosperity, whether buying a home in the suburbs, maintaining a financially stable job, or rising to high social status. The correlation between a wealthy upbringing and future success is undeniable. Growing up at the forefront of every opportunity provides a person with resources and connections that the less fortunate can't grasp with such ease. Such is life, huh? A living contradiction of this reality comes right from within VizyPay itself.
Meet Austin Mac Nab: VizyPay's CEO
The story of Austin Mac Nab begins with a mother and son in California. Austin's mom immigrated to California from Vietnam, and his parents divorced when he was five years old. She remarried a few years later to a man Austin describes as "the epitome of trash." With a seamstress mother who worked six days a week, a stepfather who rarely left the couch while his wife slaved to provide for her husband and son, and a father across the country in the Marine Corps, Austin was forced to become almost entirely self-sustaining at a very young age.
When his mother married his stepfather, the family moved to Iowa. The 10-year-old's first income came from multiple odd jobs, such as dragging a push mower around his Cedar Rapids neighborhood, offering to cut people's grass, and selling his mother's homemade egg rolls door-to-door every night until well after the sun went down (of which every penny he gave right back to her). Austin's dad called him daily to be there for his son throughout these heavy adolescent years---a noble effort that Austin remembers to this day.

At the age of 10, I was pushing a lawn mower house to house asking people if I could mow their lawns for $10-15 and selling my mom's egg rolls by the dozen. Anything extra I did for money, I'd come home and give my mom every penny.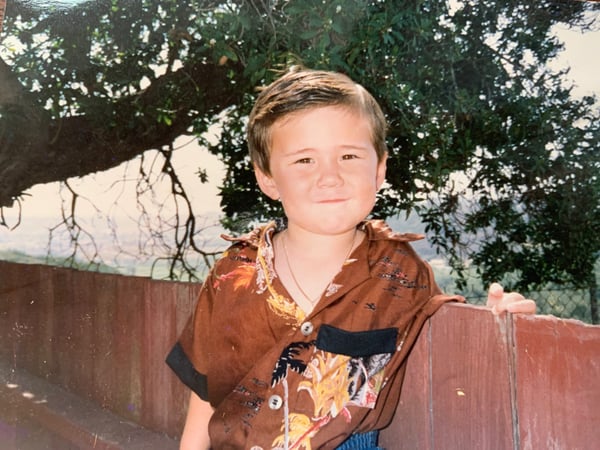 Taking on More Responsibility
His level of responsibility grew when his pre-teen years hit. Though the young boy carried himself and his mom through years of emotional and verbal abuse from his rancorous and lazy stepfather, Austin affirms the repercussions of those actions. He says, "you can hurt someone without hitting them." And hurt they were. When he was twelve, his stepfather kicked him and his mom out of the house, and they were forced to live in a friend's basement for the following year.
When the dysfunctional couple reunited, the tired son gave his mom a bold ultimatum: to leave her husband and move back to California with Austin, or else he would find his dad and drive there alone. Austin, dedicated and loyal at only 13, promised to provide for his mom. She agreed, and the two left their life in Iowa behind.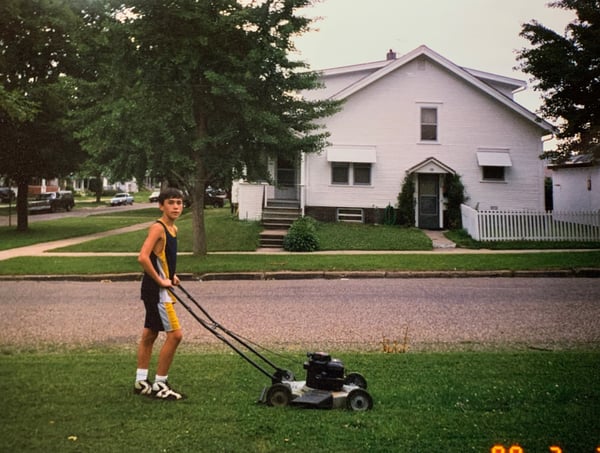 Austin picked up that promise and carried it through like a champion. He immediately began selling candy in upper-class San Diego neighborhoods with a group of fellow 13-year-olds who called themselves We Can Too Enterprises. A long way from egg of sale rolls door-to-door, Austin learned what it takes to be a successful salesperson by exhausting any persuasion tactic up his sleeve until his entire bucket of candy had been sold.
He did this every day, not satisfied until his empty-bucket goal was met. He says that this constant "hungering for more" attitude is the difference between being mediocre and being exceptional, and he encourages this mentality among his colleagues, employees, and family today. Bouncing around 14 different schools and finding bullies in each one amplified his self-awareness: he was not the cool kid with name-brand clothing or an estate with a wrap-around porch and four-door garage.

It was always about survival; it wasn't about making extra spending money. At that age, I didn't know the meaning of money, but I knew that we desperately needed it.
But outside of money, he knew he had everything he needed. He learned to adapt and adapt quickly to survive. Learning this independence at a young age made him always yearn for such a feeling. He moved out of his mom's house at 17 and returned to Iowa, a state he'd conquered once before as a teenager and one that would also lead him to the credit card processing industry for the first time. He immediately rose to success within the large corporate organization he worked for and was persistently their top salesperson, breaking many records and setting the bar high for hundreds of other salespeople.
Developing His Professional Career
After 11 years of increasing success, his attitude of constantly craving more made him decide it was time to take a risk and start VizyPay in 2017. His incentive for such a bold step began when he realized business owners were being taken advantage of by more giant corporations, their accompanying hidden fees, and complicated programs.
Austin takes the phrase "the apple doesn't fall far from the tree" and completely turns it on its head; his marvelous gift for recognizing good work ethic comes from watching his mother toil during his childhood. He uses the strength and aspiration he inherited from her to transform himself into his stepfather's opposite. Still, he also learned a few lessons on her behalf—to never tolerate mediocrity and to always trust actions over words.
Through his years in the credit card processing industry, he began projecting his values into building an honest and dedicated organization that would give back to local businesses. These qualities also consistently progress his marriage to his wife, Malisa, and his fatherhood to their three beautiful children.

Excuses don't fly with me because I could have used every excuse in the book not to succeed: a rough home life, no money, etc., but I didn't. I spent my childhood not playing with other kids my age but doing anything I could to help my mom.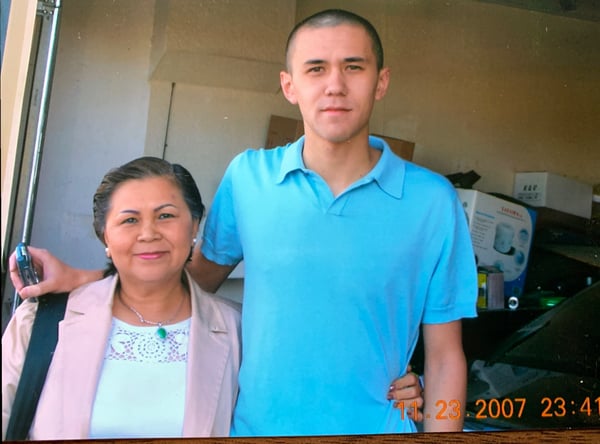 Building His Business
His business model has been a breath of fresh air in an industry notorious for being complicated and deceitful, which has led to its instant success. In the past year, VizyPay has doubled its workforce and the total number of clients. Austin's leadership abilities were molded by his sense of independence and accountability, which he encourages in his employees as well. He also claims that helping others succeed is what makes him successful, beginning with his mother when he was a boy and bringing that into his life as a business superior.
Austin Mac Nab's story is not that of a classic underdog, and perhaps the most inspiring thing about it is the heartfelt gratitude for every hardship he's been forced to endure. Over 16 years in the credit card processing industry, he used all of the pieces he'd been collecting since he was six years old—gratitude, ambition, dedication, and hunger—to build every aspect of his life, especially VizyPay, from a molehill into a mountain.

I think this is why VizyPay has been successful because I want my employees to have fun and enjoy working here, but I also expect more from them and want them to hunger more. When I was younger, I hungered for more: sell one more egg roll, mow one more lawn, empty my candy bucket... and I believe that the 'craving for more' mentality made me who I am. So if I can pass that mentality onto my team here at VizyPay, we will undoubtedly be a huge success.
Want to learn more about VizyPay and the solutions we offer for small businesses? Browse our blog!