Accept card payments on-the-go with the SwipeSimple mobile card reader.
Take Payments Wherever Your Business Takes You
The SwipeSimple Mobile App gives you everything you need to swipe, dip, or key-in credit cards no matter where you are. Its user-friendly features make it easy to accept credit card payments on any iPhone, iPad, or Android phone or tablet with contactless payment methods like Apple Pay and Google Pay.
Quickly ring up your most popular items with Item Catalog

Easily send receipts via email or SMS text instantly

Take payments anywhere, even with poor cell reception with Offline mode

Track customer purchase history and discover new ways to promote and sell more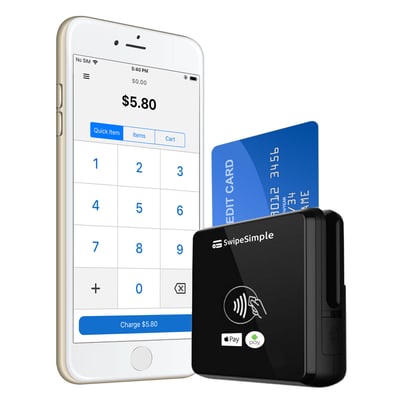 $135 for the Bluetooth swiper +
$10/month (Traditional Program)
$15/month (Cash Discount Program)
Send Customized Invoices in Seconds. Get Paid Faster.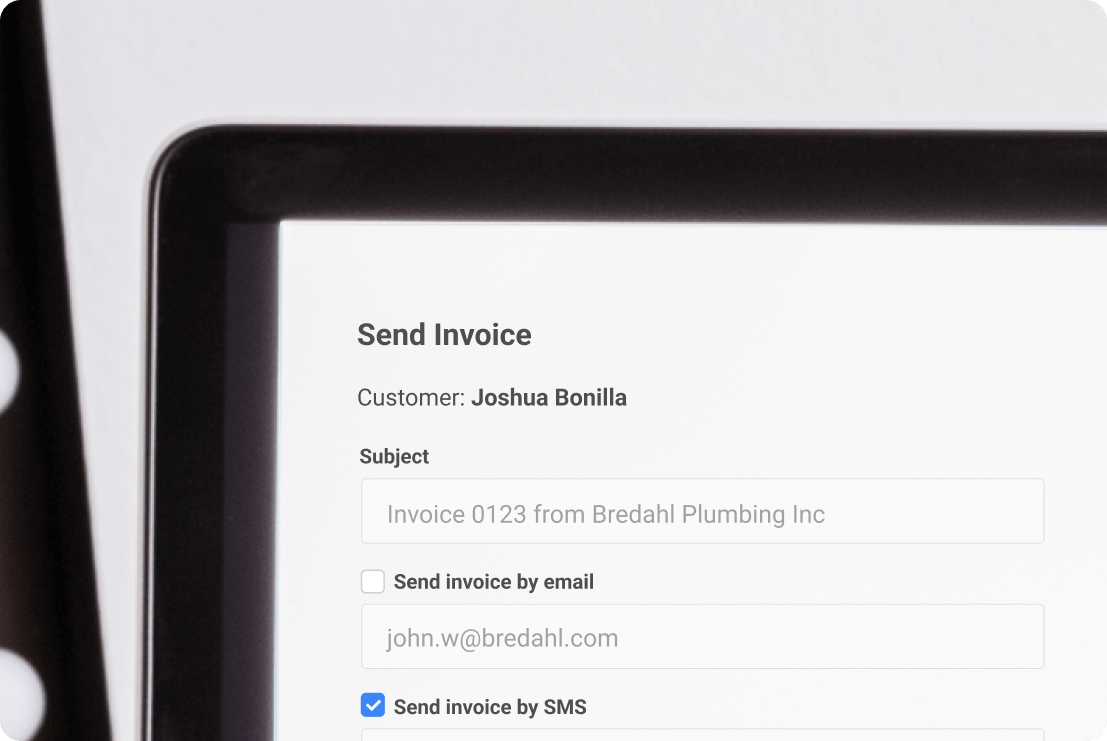 Easily send invoices via email or text message, and track invoices and payments in real-time.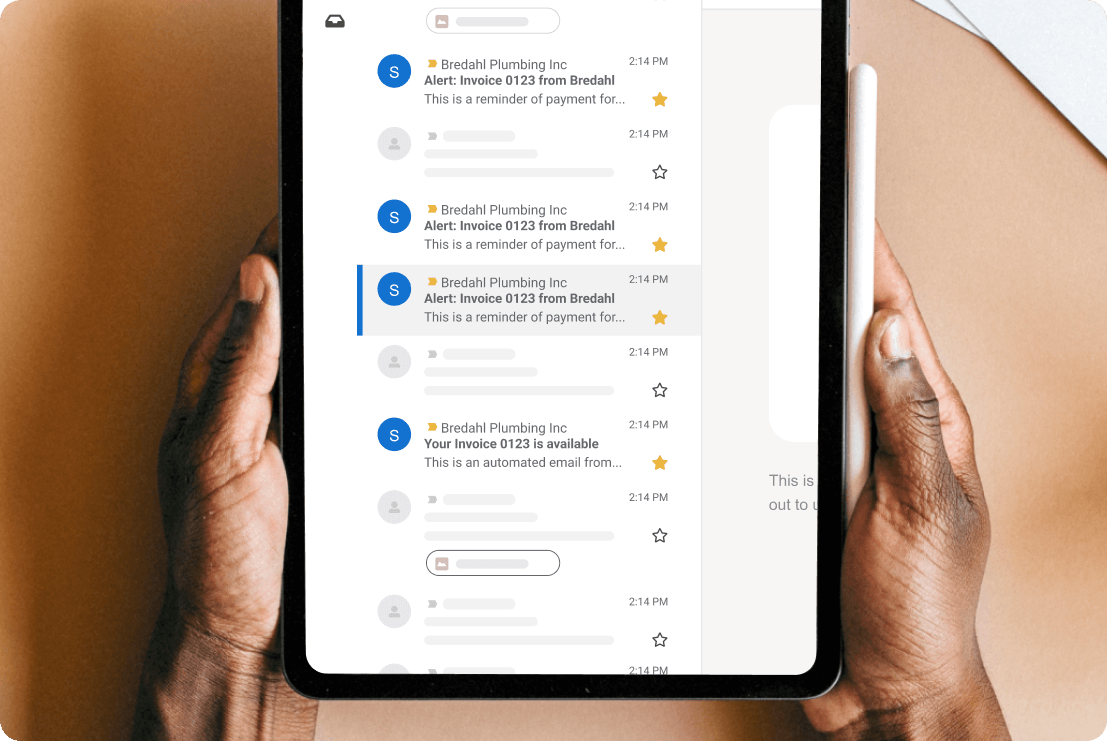 Instantly send payment reminders or schedule automatic payments for better control of your cash flow.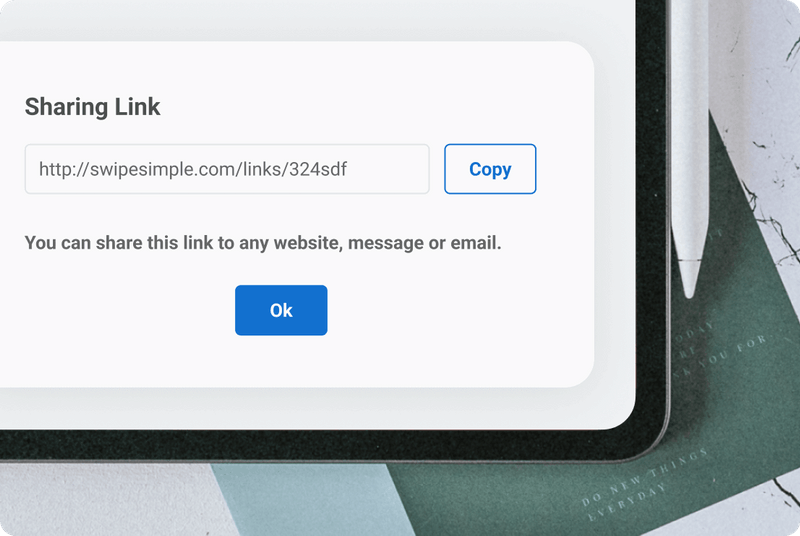 Share a link. Get paid. Send payment links via email or text message directly to your customers.
Test Drive the Virtual Terminal
SwipeSimple Online Dashboard allows merchants to send receipts via text or email, save customer information, set recurring payments, invoice clients, export to Quickbooks, views sales reports and inventory level.
Get paid anytime, anywhere with the Clover Go mobile card reader.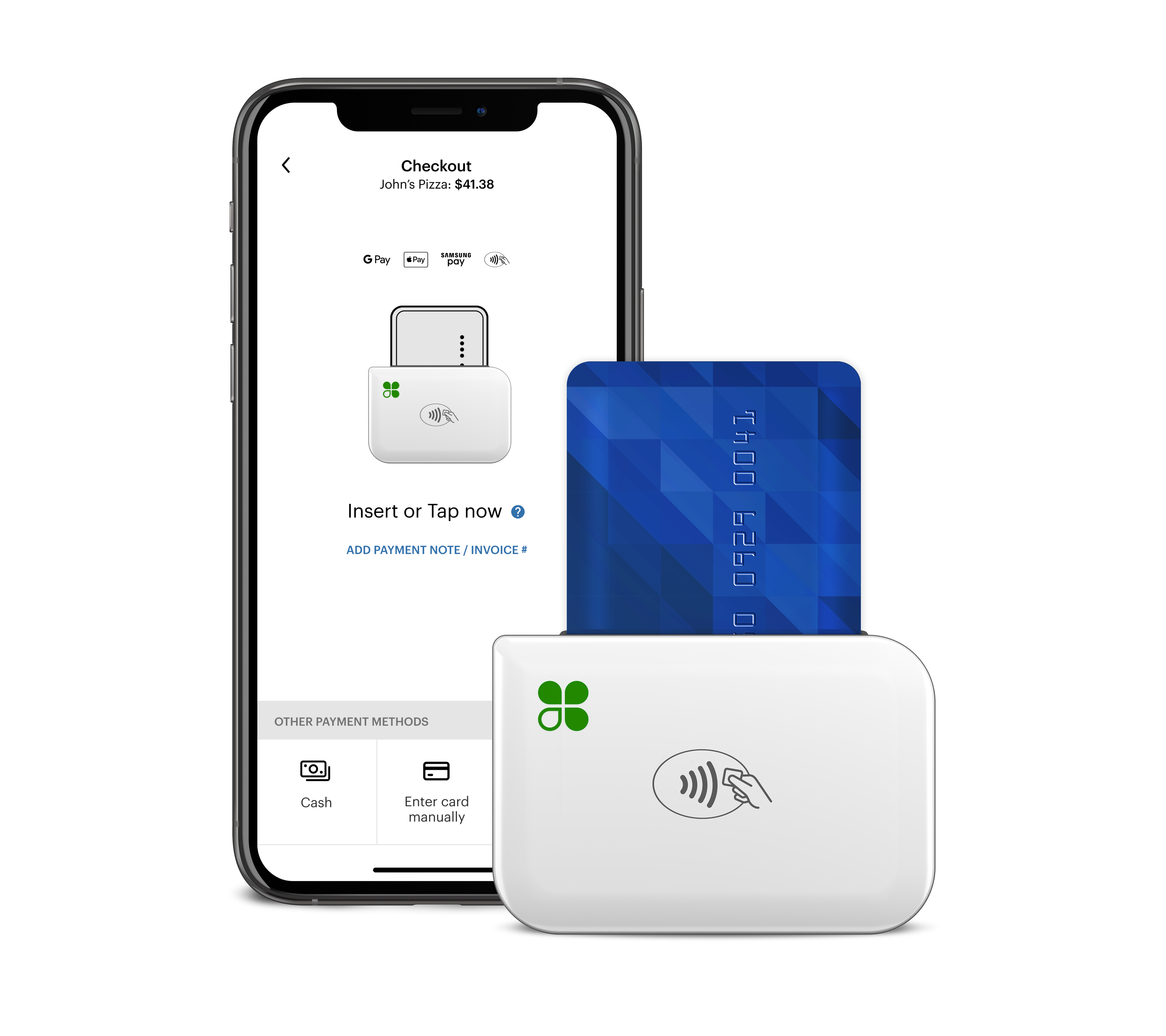 Receive a Clover Go + $10/mo through our Equipment Placement Program
*Complimentary Clover Go for qualifying customers only.
Help Grow Your Business with the Clover Go App
Take your business to your customers with this sleek, compact mobile credit card reader and app that pack a lot of processing power. Whether at the local farmer's market or at a customer's job site, you can accept payments on the go, wherever you have a Wi-Fi or cellular connection.
Build orders, take payments,

run reports

, and email or text receipts, all from the Clover Go app

Set discount, tip, and tax rates directly through the POS dashboard on your phone

View your entire transaction history, including all open, pending, and completed transactions

Take payments on any iOS or Android device, and switch to offline mode for those times when WiFi is spotty
Do I need to purchase a specific mobile device to use with the Clover Go?
No, you can use your own smartphone or tablet with Clover Go for an easy-to-use mobile POS solution.
What devices are compatible with the Clover Go?
The Clover Go credit card reader works with Apple and Android mobile phones and tablets using the following operating systems:
iOS version 8.2 and higher (oldest model supported is the 4S)
Android version 4.4 and higher
Windows Phones are not supported at this time
Please note: Clover Go will not function on a jailbroken or rooted device
Does the Clover Go mobile card reader operate over Wi-Fi and cellular networks?
You can use the Clover Go with a Wi-Fi or a cellular connection. If you're in an area with bad service or without Wi-Fi, you can take payments offline and the transactions will be authorized once you're connected again.
Is there one Clover Go app for both smartphones and tablets?
Yes, both tablets and smartphones use the same app to accept mobile credit card transactions.
Do I need to use a specific wireless service provider with this mobile POS solution?
No, you can use the carrier of your choice.
Fast Deposits
When processing with VizyPay you can expect your money in your account as soon as the next day.
Top-Rated Support
When you have a question, you shouldn't have to wait. Our top rated support team is standing by to speak with you in 30 seconds or less.
No Long-Term Commitments
We want to earn your business each and every day, which is why we don't believe in contracts.
Transparency
We pride ourselves in our honesty and transparency. No annual fees, monthly minimums, or hidden fees when you process with VizyPay.
Let's get you processing
Quick setup. No long term contracts.