Building beneficial long-lasting partnerships
We treat partners like we treat internal employees or customers, a part of the team. Whether you're a referral partner or an independent sales partner, we offer you the support, collateral, and training you deserve.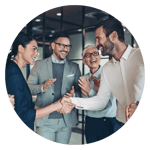 Are you a sales professional?
Partner with a payment processor that provides you with the tools and support to create a path toward success. Change your financial future through lifetime residuals.
Are you a bank, credit union, or potential referral partner?
When you partner with VizyPay you can be certain your clients are receiving the best possible payment solutions and support. Generate 3-5x more revenue by offering our Cash Discount program.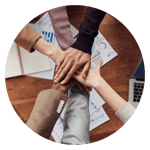 Support in 30 seconds or less


Lucrative potential earnings