Credit card processing is a complicated and ever-changing industry… so whether you are starting your own business, interested in getting into the credit card processing industry, or just want to be informed, this blog is for you!
Let's start with the basics… did you know that it costs businesses money to accept your credit and debit cards? If they are selling something for $10 and you pay with cash, they get the full $10. However, when you pay with card, they actually have to give a percentage of that sale to whichever card company your card was issued from, cutting into their profits. With more and more people preferring to pay with their cards over cash… you can see why this could really hurt a small business owner. In fact, according to a 2016 Gallup survey, only 10% of consumers prefer to pay with cash over card. A whopping 90% of the time, business owners have to fork over a percentage of their profits just so we can have convenience and earn our points. Furthermore, the higher the points and perks are on your credit card, the more expensive it is for that business owner to accept it.
For every credit or debit card that exists, there is a pre-set rate that the business owner must pay to accept that card. Visa alone has a 20+ page booklet with all of their card types listed and the rates associated with them. To make things more complicated, HOW you pay can also impact how much that business owner will have to pay for your card transaction. One of the more common examples is ordering something over the phone. If a business owner allows you to pay with your card over the phone, that transaction will cost them more than if you were there in person swiping your card. The reason behind that is because you are not physically in front of them, there is a greater chance of fraud and chargebacks, so the card companies charge more. The same applies to online orders, invoicing, recurring payments, any time a card is used without actually being read directly by a machine.
All of the variables that impact the cost to a business owner are where a merchant services provider, or credit card processing company, steps in. It is the job of the credit card processing company to determine what that business must pay at the end of the month based on card types their customers used, how they paid, the total sale, and many other variables. As you can imagine, that number is unpredictable and perpetually increasing. After all, how could a business owner predict what kind of cards their customers are going to pay with? Additionally, credit card processing companies provide the actual hardware and software that businesses use to take these payments, making them a crucial partner for business owners who want to accept credit cards in their establishment.
It is so important for small business owners to find the right credit card processing company. Many will drastically upcharge for equipment, fees, etc. to make additional profit which is not in the business owner's best interest. Some companies advertise they have extremely low rates while leaving out that they charge high fees; some will do the opposite and advertise their lack of fees while leaving out their high rates. Other companies lock businesses into long contracts with very specific and expensive cancellation terms. With so many moving parts, it makes finding the right provider difficult, especially if you aren't familiar with the industry.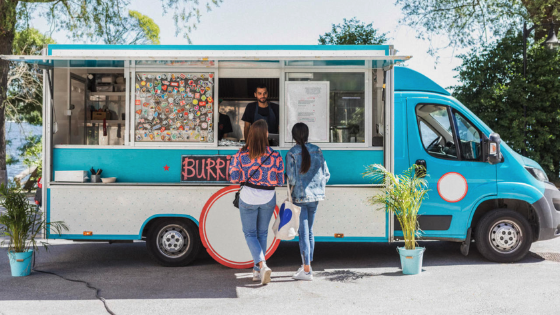 Companies like VizyPay are trying to change the way the industry works. VizyPay is trusted nationally for a reason: we do things the right way. One of our best company policies is our no-contract policy. The reason we don't make our clients sign contracts is simple: we want our clients to partner with us because they want to, not because they are locked in by a long contract. We believe this policy forces us to have to earn our client's business each and every day by providing the best customer support, technology, and solutions for their business. Something else that sets us apart is our transparency. You can find all of our fees and rates on our website, which is pretty much unheard of in this industry. We hope that these policies help our clients think of us as an honest and trustworthy credit card processor.
If you are curious how your current company stacks up with us as far as rates, send us a chat in that little corner box and we'd love to help you! We love checking out your statements to see where you could be getting taken advantage of the most. It helps us to show you what you spent with your current company compared to what you would have spent if you processed those exact same sales through with us! We can most likely save you money, but if we truly can't, we'll be honest about it. That's the VizyPay difference. So, send us a chat! We look forward to hearing from you!