Have you ever been in church or at a fundraising event and realized that you forgot to bring your checkbook? Have you visited an organization's website intending to donate, but found the process so complicated that you gave up halfway through? We often have the best intentions for giving back but when we are limited on how to donate, or the process is too complicated, it makes it easy to give up. If you are guilty of this too, don't worry you aren't alone. Our friends at Givlia have found that if donating online takes longer than 45 seconds, 65% of people will completely abandon the attempt to donate!
Givlia's mission is to help churches and nonprofit organizations see an increase in support by making it much easier for people to donate. Givlia has addressed many of the traditional barriers to generosity by keeping the donation process itself incredibly simple, while also keeping the accounting and administration on the back end easy as well.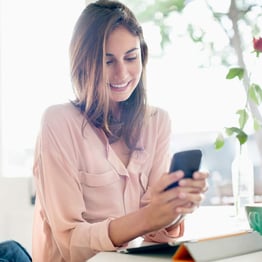 Donors can access the giving page through text giving, mobile apps, websites, social media, and more! People can set up a one-time or recurring donation in 10-15 seconds, faster than most people can remember where they left their checkbook! By reminding and enabling people to convert their one-time donations into recurring donations after the fact, Givlia reports that 47% of donors set up auto-recurring donations. Imagine the impact that could have on these organizations!
In a world where an increasing number of people are paying with credit cards over cash or check, at VizyPay we understand that it's important for churches and nonprofits to keep up. Through our partnership with Givlia we hope to help churches see an increase in generosity by keeping giving simple, and providing their supporters with additional payment options. During a time where churches can't even convene weekly, Givlia has become more important than ever. Even people who traditionally give with cash and check are now watching live church services from the safety of their home and making a donation online. This service is crucial right now to help these organizations survive, and we are so proud of this partnership! If you have any questions about Givlia, feel free to reach out! We'd love to tell you more!