Just when you thought your restaurant couldn't get any busier- here comes mobile ordering and meal delivery services! The last thing you want to do during a lunch or dinner rush is keep track of mobile and delivery orders coming in, especially since they are likely coming in from a tablet that isn't connected to your POS system. So, how can you add these services to your business model without overcomplicating your day-to-day? Thankfully, VizyPay makes it easy for you to hop on the mobile delivery trend! We partner with Clover to offer a POS system that can not only manage your current restaurant model (including dine-in, payroll, inventory, etc.), but also gives you a variety of restaurant apps right at your fingertips to help you easily offer meal delivery services and mobile ordering as well. All of this you can do from ONE device!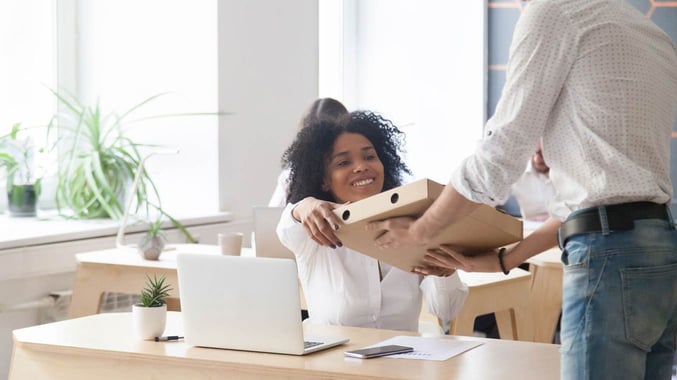 So WHY should you add these services at your restaurant?
Proven increase in sales volume!
That should be obvious, right? Not only will adding delivery and mobile ordering increase your number of revenue streams, but on average, customers spend 20% more on mobile orders than in person = more money in your pocket. In addition to that, according to Restaurant Insider, working with a third-party delivery service has been found to raise restaurant sales volume by 10-20%.
Mobile ordering is not slowing down anytime soon!
The demand for online ordering is here and ever rising! Customers crave convenience and mobile ordering lets them order on their terms. According to Restaurant Insider, a staggering 60% of U.S. consumers order delivery or takeout once a week! Also, 45% of U.S. consumers will choose to order at one restaurant over another if they offer mobile ordering, according to Restaurant Insider. Stay competitive, even a step ahead of the rest, by adding these options to your restaurant.
Restaurant management apps make it EASY!
With VizyPay you have access to apps such as Restaurant 365 which are all-inclusive restaurant management solutions. Accounting, inventory, trend reporting, and mobile ordering can now all be integrated into your Clover POS system with one app. Mobile orders come in and seamlessly flow between the front and back of house just like they would in person.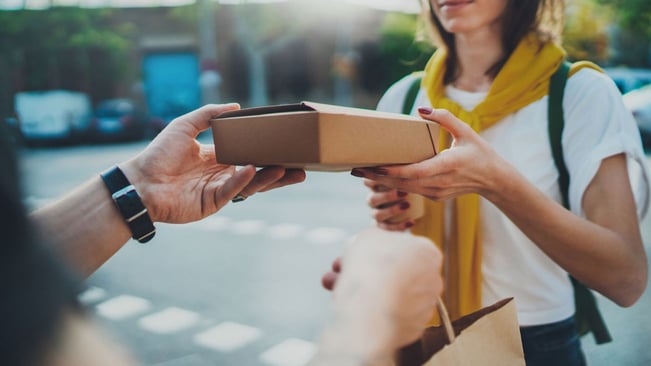 Add delivery to the services you offer without adding another person to payroll!
You might've heard about food delivery services like GrubHub, DoorDash, or Postmates. These are just a few of the hottest third-party food delivery apps that VizyPay can connect you with using our technology. Why bother with adding a delivery driver to staff when you can download an app straight to your Clover POS system for delivery instead? Our partner It's A Checkmate is one of the amazing apps you can add to your POS to help you participate in these delivery services. VizyPay and Clover make it SO easy to add food delivery and carry-out to the list of other outstanding services you offer- all from one device!
VizyPay walks you through every step to make it as simple as possible
We help you to effortlessly integrate mobile ordering into your business. You no longer have to attempt to keep track of orders coming in at random on a separate tablet when VizyPay can connect everything all on one device. Have multiple POS systems throughout your restaurant? No problem, they all communicate with one another and with the back of the house! Simple.


Knowing all of this, why NOT pick up the food industry's hottest trend when we make it this simple?