Sunshine, boating, backyard grilling, there is so much to love about the summertime! Depending on your industry, you might see a lull in sales this time of year or you may be crazed! One thing is guaranteed this time of year- everybody is out and about enjoying the weather. So what a great time to run a fun promotion and bring those people to you! Here are some innovative ideas to brighten up your sales this summer:
---
1. Heat wave flash sale!
When temperatures rise, drop those prices! Who knows, maybe some of these people are looking for an indoor alternative to avoid the heat. Put out a sign, post on social media, or contact your customers directly through your customer loyalty program and let them know you are having a surprise sale! This is your chance to attract customers on slower days, get people to follow your social media pages, and encourage them to enroll in your customer loyalty program! Everybody wants to be "in the know" for a good special. Similarly, try this on a rainy day for people who need an indoor alternative after their outdoor plans are cancelled.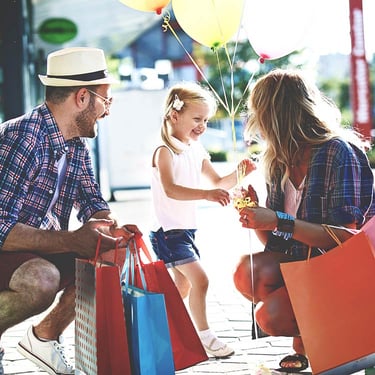 2. Get outside!
You've seen people tossing and juggling sales signs on the streets to draw in customers- and while we aren't suggesting you go that far- getting out in front of potential customers is an easy way to draw them in! If you're in a shopping center or near a popular summer spot- get out there! Hand out flyers, coupons, samples, etc. to drive people to your establishment! Use fun signs and sidewalk chalk. Partner with a nearby business to have cards and coupons on display at each other's business. The point here is to shake it up and think outside the box. Sometimes getting face to face with potential customers or using out of the box advertising is all it takes!
3. Freshen up your social media!
Social media is so underrated. I could go on and on about the benefits of utilizing social media, but instead I'll give you a few fun ideas to liven up your pages this summer. First, keep in mind that people love an excuse to post something clever on social media. So, run with that! Put out a sign with quotes, pricing specials, or a witty saying if you're feeling ambitious. Make sure your logo is visible and let the organic marketing begin! Second, offer a discount to anybody who "checks in" on social media while at your business. This is an easy way to get some credibility and grow your audience. Your customer gets 10% off, and you get the cheapest, most effective advertising available… it's a win-win! An even cheaper option is to run a contest on your page and offer a discount or free item to the winner. You'll get a lot of engagement that way but only one winner!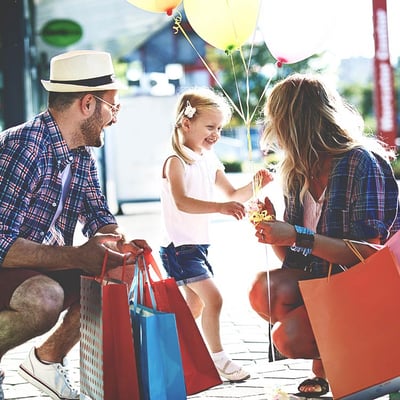 4. Give away seasonal items featuring your logo!
A few ideas: koozies, sunglasses, water bottles, balloons, beach towels… anything that people would actually use while out and about! Giveaways alone always drive traffic, plus it can double as a customer appreciation gift to people who come in and buy something! If it's something usable with your logo visible, you gain credible brand recognition and advertising all in one!

Do you have any fun promotions you are running this summer? Share this blog post with your ideas and tag us!
Written by Marketing/Account Manager Amy Hayes